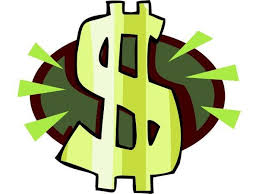 This blog was sent to me by a Pilates Student! 
"I can't believe I pay people to make me sweat!"   says a student after a TRX class.  Another student answers," I can!  I know I could do it myself, but I wouldn't and this is much more fun!"   The first time I bought a 6 month class package, I almost had a panic attack, because it's a big investment.  The difference it's made in how I feel, the new friends I've made, and how I deal with stress has made it well worth the investment.   I pay people to make me sweat, and it has made a positive change in my life.  When I say I feel better, it means I'm not creaky or stiff when I wake up, I am so much more flexible, and I rarely get sick!  Knock on wood!  
I know,  if you really want to, you can stay healthy and fit by working out on your own….but most people don't!  There's no reason to feel bad about the fact that you have a hard time motivating yourself to workout on your own or you just don't enjoy it.  There are worst things in the world then paying to experience a workout you enjoy and one that is effective.  Your health and happiness are important!!
Need some justification for paying for your exercise? Here's just a few:
The act of going into a space where you can purely focus on yourself and your body will decrease your overall stress, improve your overall health and decrease your chances getting sick (saving you money and and misery in the long run!)
You are much more likely to create a habit of exercise when you have instructors and fellow classmates that you enjoy being around and by creating that habit you'll start seeing and feeling results!
You will likely work harder.    I don't know about you, but when I work out at home I take breaks to go get water, to go to the bathroom, and I rarely stretch that extra inch that really cinches in my belly!
You feel more accountable because you made an investment!  With me, my dedication goes up in relation to how much money I have spent.    When I belonged to a gym that cost $38 a month, I had no problem not going to the gym more than once a week.      But when I pay per session for a Pilates Equipment class, and I have to sign up ahead of time, and pay if I don't cancel early, suddenly I am much more self disciplined.   I make it a priority, and I go to class.
I have had memberships to gyms and community recreation centers, and I have also tried almost every activity tracker that exists to motivate myself to exercise.  Then I discovered Pilates, and it impacted the way I feel and move in such a positive way, that I continue to pay someone to make me sweat!
Becky